Tracking church attendance is vital today.
The question is: Can it be done easily, without breaking the bank or adding more to our plates?
There are many church attendance tracking solutions out there. In this article, I'll share how best to track attendance at your church and which church attendance tracking software is best.
Why Track Church Attendance?
Knowing our church attendance trends helps us understand the health of our church.
Also, tracking church attendance helps us be more aware when someone goes missing. If we're not keeping track of who is coming, it's easier to miss when someone stops coming.
How Do You Track Church Attendance?
Tracking church attendance involves more than just printing a roll sheet! There are a few things we have to consider first.
Determine what attendance data to collect
What attendance data we collect is important.
Do you just want a headcount or a detailed list of who was present? Do you want to collect the attendance of your Sunday School classes, worship service, both, or something else?
We have to answer these questions before we can begin to take attendance at our church.
Hint: Your church may have a church attendance tracking spreadsheet that was used in the past. If so, you can start by tracking the data on that spreadsheet.
Set attendance goals
While we're consulting with our team on what attendance data to collect, we should also take time to set some goals for our church.
Setting targets for where we would like to see our church by the end of the season, end of the year, year-to-date, 24 months from now, and beyond keeps everyone focused on church growth.
Note: What goals each church should set will be different. But some research suggests that a healthy church sees a net gain of 5% year over year. Dr. Gary McIntosh has found that churches lose about 10% every year, and should gain about 15%, leading to a 5% net gain.
Choose your method
Now that we know what data to collect and what our attendance goals are, our next step is to choose our method of church attendance tracking.
Record on paper - You can still write the attendance down on paper or a spreadsheet. But this takes up storage space in your filing cabinet and won't easily show you attendance data over time.
Use a dedicated attendance monitoring system - There are many attendance tracking software options you can choose from. But these can be expensive, not user-friendly, and won't integrate with the other tools you use.
Use your ChMS - This is your best option. Your church management software should already have the ability to track attendance for your church.
Advantages of Church Attendance Tracking Apps
For many churches, attendance tracking involves checking names off on a roll sheet or spreadsheet.
While this technically fulfills the objective of taking attendance, there are some downsides: 1) You have to store those roll sheets somewhere if you want to know your attendance records over time and 2) it's up to you to compile the attendance data into something useful.
A church attendance tracking app will give you several benefits...
Easy to use: The best church attendance app will be user-friendly, making it easy to record attendance at your church.
More leaders can access it: An attendance app will give other leaders access to the data, but also allow you to assign the responsibility of tracking attendance to others as well!
Insights from data: This is what makes an attendance app such an upgrade from a roll sheet. Immediate access to attendance data empowers church leaders to make informed ministry decisions.
Personalized ministry outreach: Knowing who isn't in attendance is the first step in reaching out to meet the needs of anyone who has wandered away.
More time for other things: An attendance tracking app will make attendance tracking as quick as possible, giving you more time to focus on other ministry tasks. No more filling out unwieldy spreadsheets!
The best part? A church attendance monitoring system will be just as convenient and easy as the spreadsheet you've been using.
5 Must-Have Features of Attendance Tracking Software
Every church attendance tracker will be different. When looking for an attendance monitoring solution for your church, make sure it has these features:
1 User-Friendly
When selecting a church attendance app, choose one that is user-friendly.
No matter what, it has to be easy to use. It it isn't, it will take up more of your time than it is worth.
2 Comprehensive Features
Look for a church attendance app offering a range of features, including attendance tracking, event management, and communication tools.
The best church attendance apps include the ability for members to check themselves into events so that you don't have to do that work yourself!
3 Attendance Data Reports
Reports are a big reason to have church attendance software in the first place. The ability to see attendance trends over time can help you make informed decisions about the future of your church and how to grow.
When choosing an attendance program, choose one that lets you see attendance averages, detailed records of who has been present, as well as reports listing who hasn't come for a while so that no one slips through the cracks.
4 Data Security and Privacy
The security and privacy of the children in our care is top priority. Make sure the attendance tracker you use for child check-in has an easy check-in process that prioritizes security for the kids in your care.
Look for a program that allows you to require a log-in to leave the check-in kiosk, doesn't include the kids in an online directory, and has an industry leading privacy and data security policy.
5 Excellent Customer Support
Customer support should never do two things: 1) Cost your church extra money or 2) make you wait days for a response.
Whatever church attendance tracker you use needs to be fully supported with documentation, helpful videos, and a team of real humans that you can contact anytime without charge.
Bonus: FREE
A free church attendance tracker is the best option for any church looking to grow. If a church attendance tracking program will cost your church an arm and a leg, it's best to find another solution.
Pro tip: If you're interested in a church attendance tracking solution that's free, check and see if your church management software has this feature included. If so, that's your best option.
The Best Church Attendance App
Track attendance in the same app you do everything else for your church at no extra cost.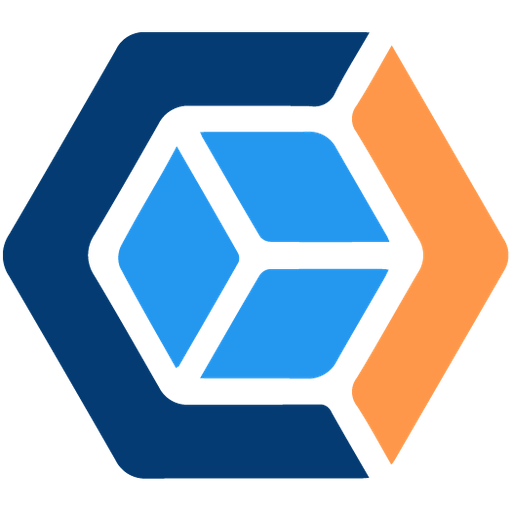 Track Church Attendance - Grow Your Church
Tracking church attendance is the first step in growing a church. We can't plan our future if we don't understand our present.
Knowing what data we want to collect, setting attendance goals, and using a church attendance tracking program will go a long way to help our church grow. Try ChurchTrac and see why over 10,000 churches have trusted us as their church management solution.
Matt
Church Engagement