In today's fast-paced world, finding a balance between ministry and financial stability can be a challenge for many pastors. Exploring a pastor side hustle or side jobs for pastors can be a game-changer, allowing you to continue serving in ministry even when the ministry can't financially support you in return.
In this blog post, we'll reveal some of the best part-time jobs for pastors seeking additional income. We'll also share inspiring side hustle for pastor ideas that can complement your ministry work and help you thrive both spiritually and financially. Even if you are in full-time ministry!
So, let's dive in and discover new ways to balance ministry and income!
Lowest Cost of Entry: The Gig Economy
The gig economy is a unique opportunity for pastors looking to make extra money. A bi-vocational pastor typically needs a job to have a very flexible schedule. That way, their ministry and source of income don't get in the way of each other. Gig work is perfectly suited to that need because pastors can accept requests for work when they have room in their schedule.
The gig economy offers a multitude of ways to participate and earn money. However, the majority of them fall into one of two categories.
Gig Apps
Gig Apps are established companies that allow individuals to create an account and participate. Many bi-vocational pastors have already jumped on the various platforms that have hit the market over the previous decade.
These platforms include:
The reasons these platforms work so well for pastors are:
Can get started right away - From the moment you sign up to the moment you earn your first dollar is typically very short
Low cost of entry - Most platforms don't require special licensing, certifications, or financial investment to join
Easy or Low Effort - Some apps involve heavy lifting (like Dolly), but most do not
No Marketing Necessary - You don't have to advertise and compete with anyone. For most gig work, you just sign up and pick opportunities when you're available
However, there can be a downside
Some side jobs for pastors do not provide a steady or significant amount of money for the time you spend using them. For instance, Survey Junkie pays you to take surveys, but the payout for each survey is typically less than $3. According to this blog post on their site, taking three surveys every day will net you around $40 a month. That's great if all you need is a little extra pocket money, but it's not enough to pay any bills.
Other gig apps will likely gain you more income. My pastor does Doordash and Uber Eats and it has allowed him to pay several bills without taking an income from the church.
Freelancer Pastors
Other pastors have forged their own path instead of hopping on an established platform. This means they have had more work to do to start a business, get their name out there, and start receiving job requests. But the payoff is often much greater.
Many gig apps either set prices for the service you offer or skim off the top of the income you earn. As a freelancer, you set your own terms and prices, ensuring you are properly compensated.
Here are some part time job ideas for pastors you should consider:
Custom Apparel - Make batches of shirts for businesses, local sports teams, and other churches. An added bonus of doing this is that you can create hats, shirts, etc for your church at VERY low cost!
Custom Printed Mugs - Same as above, but for drinkware. Like making clothes for your church, you can also make custom mugs to sell to members or give to guests in your welcome bag VERY cheaply.
Prompt Engineering - ChatGPT is taking the tech world by storm! It's so powerful, some companies are employing people just to quickly generate great content for their site. This pastor is making over $3000 a week with the help of ChatGPT! Check out our Chat GPT Prompts for Church Leaders post to learn how it works.
Professional Proofreader and Editor - Offer editing and proofreading services on sites like Upwork and Fiverr. Help others write great content by reviewing and editing their work.
Replace Watch Glass - There is a big market for replacing acrylic watch glass with crystal. The tools to do this cost less than $200 total. Watch this video for a tutorial and tool list to learn more.
Knife Sharpening - Keeping knives sharp is crucial, yet most don't take the time to do it. This kit and this kit are the best options, though you can find other options at lower price points.
Leatherman Multitool Customization - Leatherman multitools are handy, but many users don't use every tool that comes with their model. This video shows how easy it is to remove and swap out parts. With a growing aftermarket of custom add-ons, you can help people put together exactly what they need and earn income as you do it.
Teach What You Know
Also, many pastors also have skills and expertise they could teach others. Most pastors I know are well-versed in the following skills:
Preaching / Public Speaking
Sermon Prep and Research
Leadership / Team Management
How to Study the Bible
Fundraising
Church Planting
You could coach an up-and-coming church planter on all the above, but these skills also have value outside of the church. Knowing how to effectively speak to an audience, raise funds, and lead a team are highly sought-after skills.
However, you might also have experience in other fields as well. If you have the knowledge, you can help others...
Succeed in Sales
Start a Business
File Taxes
Discover their passion, dream, or goals
For many pastors, they worked in the secular fields for many years before turning to ministry. If that's the case for you, leverage that experience by teaching others how to succeed in those fields today!
The Best Approach for Pastors? Do Both!
As a modern church leader, you're looking for a way to maximize your earning potential. To do this, use both freelancing and gig apps.
That's what my pastor does. He has a custom t-shirt business and does both Uber Eats and Doordash. Now when one income stream is dry, he can jump into the other. He's never lacking opportunities to earn some cash!
Pastor Side Job Ideas For Extra Cash
Manual labor is always in high demand, even during economic downturns. If you have the equipment and stamina, you can earn a significant income doing side jobs that other people can't or don't want to do.
Each item below is an often overlooked side hustle for pastors. But the best part is that it's possible you've got all or most of the equipment necessary to begin!
Lawn Care
Pressure Washing
Painting
Light Vehicle Maintenance
Furniture Restoration
These options involve a lot of hard work and manual labor, so they may not be an option for everyone. But if these jobs are up your alley, pastors can make some money with these side businesses. The best part is that you might already have all or most of the equipment necessary to begin!
What about Blogging, Podcasting, or Youtube?
You probably searched "best side hustles for pastors" or something like that to stumble into this post. If you click through all the other articles Google served up for your query, you'll notice many of them mention the same three ways to make money: blogging, podcasting, and YouTubing.
Here's the problem - none of those posts are realistic about these options.
Below, I will talk about each one and give you the reality of the situation.
Podcasting
Podcasting has a wonderfully low barrier of entry. At the most basic, you just need a laptop. It already has a microphone! Just download the software or subscribe to a hosting service, and you're ready to start a podcast. Also, you already produce a lot of audio content through sermons! You can just upload those or edit short clips of your sermons.
The reality of this side hustle:
There are over 5 million podcast channels, with over 70 million episodes collectively. Most ministry-related podcasts don't garner many subscribers outside of the host's immediate circle of influence.
Watch our "Should My Church Podcast?" video or read our article to learn more.
Blogging
Blogging has the lowest barrier to entry of all. You can start one for free! And you don't have to know how to edit audio or video files. You just have to write a lot, which you're already doing as a pastor.
What makes blogging a great side job is that it offers multiple ways to earn income. On-site ads, affiliate links, and subscriptions mean you could create multiple streams of income within just this one side hustle. You can turn a sermon series into a blog series without much extra time or effort.
The reality of this side hustle:
There are over 600 million blogs in the digital ether. Of course, most are defunct and exist only because the creator never bothered to delete it (I'm guilty of this). But many millions of blogs are still regularly posting and fighting for attention.
Youtube
Youtube doesn't have to be overcomplicated. Your channel doesn't need Hollywood production value to be successful. For example: The You Need A Budget channel has 123,000 subscribers as I write this, each video garnering thousands of views, yet their videos are just a person talking into a microphone. Their production values are very low. Their success comes from offering high-value content that people want.
The reality of this side hustle:
Did you know that there are 29,000 Youtube channels with over 1 million subscribers? Numbers like that make starting and running a channel very attractive for a lot of ministry leaders. However, here's the catch: There are over 51 million channels. That means that less than 1% of all channels make it big.
Also, there are 15 million active channels on the website collectively uploading 500 hours of content every minute. Any given Youtuber has to stand out amidst a lot of noise.
Save your church money
ChurchTrac is the most affordable all-in-one church ChMS, giving you all the tools you need to do ministry at one very low price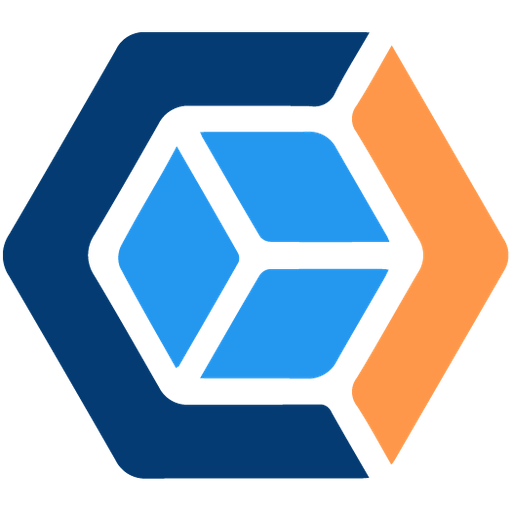 The reality of Youtube, podcasting, and blogging
It takes an enormous amount of hustle to gain enough attention, rank in search results, and build a loyal audience. When you find a popular website or Youtube channel, what you often don't see is the years of time and effort the creator put into it to get it there. Sure, some sites, channels, and pods manage to go viral and grow quickly. But those are the exception, not the rule.
I don't want to dissuade anyone from pursuing these options. If you have a killer website or podcast idea and have experience making content for that medium, it could be a viable way to bring in extra income.
But it's best to approach these with realistic expectations. The common theme between them all is that the market is very saturated. You'll have to master audio recording, video recording, content strategizing, SEO, keyword planning, social media, and more in order to succeed. Good luck!
Don't Stop at One Side Hustle
You may find that just one of these great business ideas for pastors provides you with enough opportunities to generate extra income. But my best recommendation is to follow my pastor's example and create multiple streams of income. That way, even if one fails or goes through a slow season, you still have other opportunities to earn extra cash.
So hop onto a few gig apps, mow a few lawns a week, and make local businesses some cool swag! And all the while, provide for your family in a way that propels your ministry.
Matt
Church Engagement