Have you ever followed up with a church member about a text you sent the congregation and heard this?
"...I never got that text..."
That's the worst. Text messages not received leave your members uninformed and cost your church money.
I'll cover everything you need to know about undelivered text messages and give you the 7 most common reasons why your text messages aren't being delivered.
Text Messaging in 2023
Despite the growth of popular messaging apps like WhatsApp, Snap, Kik, and Telegram... text messaging is the most popular form of communication between individuals in North America. Texting is the primary reason 88% of the US uses their smartphone.
In the same way people have opted into newsletters and email blasts, we're seeing individuals opt into marketing text messages too.
Church mass texting technology lets us send messages to our members quickly and easily. If your church isn't already using a church mass messaging software, consider choosing one that connects to your ChMS.
What makes sending a text so powerful?
Text messages have an open rate of 98%. This is almost 5 times that of email, which has open rates sitting at just 21%! Only 23% of emails are opened within the first hour. Text messages are typically read within 3-5 minutes.
The numbers speak to why so many churches have turned to texting to reach their members. Read our "Church Texting Checklist" to learn how you can use this as a tool for your ministry.
That being said, text messages and email have something big in common; they both can be marked as Spam.
The power of texting for your ministry
With our Twilio integration, ChurchTrac Messaging gives your ministry even more messaging power at an even lower cost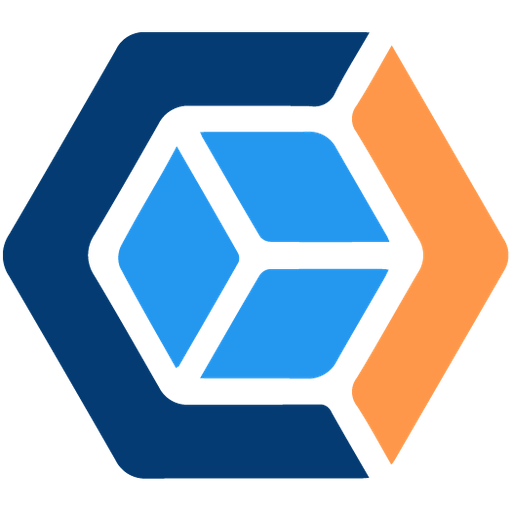 Undelivered Messages Are The New Junk Mail
When someone sends us emails that are marked as spam by our email provider, they often end up in our junk mail folder. If a text message is marked as spam by a carrier, it goes nowhere. It's simply just not delivered to the person(s) it was sent to. Carriers do this to protect their customers from fraud.
The same applies to sending and receiving text messages. Despite our best efforts, perfectly legitimate SMS messages being sent to our church people can trigger their system to not deliver our message.
What causes your people not to receive messages?
There are many reasons your text messages are not received by your congregation. Here are the top 7:
1. You don't have their permission
Having permission to send messages is crucial. This is for 2 reasons:
Carriers won't deliver your message until you can provide proof that recipients have opted in. Learn more about that by reading our post "The Key To Church Text Message Success: Opt-In"
Your members can block your number or opt out of receiving them. So even if the carrier delivers the message, it's still up to your members to decide if they want to receive it.
Get everyone's consent before sending mass texts to your members.
2. URL shorteners
URL shorteners such as bit.ly, TinyURL, and others are often used by scammers to insert malicious links and spam messages. Carries now just assume all messages with shortened URLs are spam.
Avoid using a URL shortener in your text messages, as it will most likely raise red flags with the carrier.
3. Bad grammar; and mispeled wurds
If your message contains grammar that sounds robotic or contains misspelled words, it may be marked as a scam by a carrier. This is because of the prevalence of scams made by individuals in other countries using a language translator to craft their messages.
Fun Fact: Some scammers have begun to use poor grammar and spelling on purpose to preemptively weed out anyone savvy enough to spot the scam.
4. Too many messages
Sending a large volume of back-to-back messages can cause your messages to be marked as Spam. Instead of sending multiple messages, try including a link to your website or Connect Page. Keep in mind that text messages are for short messages, not long announcements.
5. ALL CAPS
Using ALL CAPS in text messages will almost always raise a red flag. Avoid using CAPS in your text messages, despite how much you may want to emphasize something.
6. Texts Sound Like A Sales Pitch
Avoid using words like:
Many carriers will filter messages with those words to protect their customers from getting bombarded by sales pitches.
7. Identical Messages
Sending the same text messages week after week can raise flags for carriers, as it looks like spamming. Craft your messages to be distinct from each other as you share announcements and updates.
This Trick Ensures Your Church Receives Texts 👇
Undelivered messages affect less than 1% of churches using ChurchTrac Messaging. As long as your members opt-in, using ChurchTrac Messaging will be a game changer in your church communications.
Also, thanks to our integration with Twilio, your church can save hundreds of dollars a year, starting with a $100 credit for using the service as a non-profit. Watch out video below to learn more:
Text Messages Not Received: Solved!
Remember to avoid these culprits to fix the problem of text messages not being received at your church. By getting permission to send, using good grammar, and not sending too many messages, you can avoid your church texts getting caught in your member's spam filter. Always send yourself a test message to help safeguard you from undelivered messages and mistakes, too.
These tips combined with ChurchTrac Messaging will take your church texting to more people without breaking the bank. Nice!
Wes
Church Engagement