Thousands of ministries use Stripe to accept donations across the world.
As a church leader, you may be asking yourself...
"Should we upgrade our donation system?"
You've come to the right place! We'll explore what Stripe is, its benefits and drawbacks, and ultimately help you determine if Stripe is the best donation platform for your church. Be sure to read to the end to learn how your church can unlock some BIG savings on online giving fees.
How Stripe Donations Work
Stripe is a merchant service, meaning they process transactions. Merchant service companies are typically geared toward businesses.
A merchant service like Stripe makes it possible for your donors to give money to your ministry through your website or via an integration with your existing church software. This money can be given in a variety of ways. Some include:
Credit/Debit Card
ACH (US Only)
Apple Pay
Google Pay
As people donate to your church, those donations make their way to your church bank account in the form of payouts. Depending on the payment method (and your bank), payouts can take as little as 2 business days or as long as 10 business days.
Note: Stripe isn't an online giving platform. They're a merchant processor that's used by online giving platforms to handle transactions. The pic below will help explain it...
Advantages of Accepting Donations with Stripe
There are several BIG advantages to using Stripe to accept online donations at your church:
1. It's Popular
Almost all church management software companies offer Online Giving as a feature. Almost all of them do so by integrating with a merchant service. Most ChMS companies choose Stripe as the platform they integrate with. That's because it's popular, trustworthy, and has a great user-friendly experience.
Because of this, thousands of churches rely on Stripe to process donations (and payments for those that have a merch store or coffee shop).
2. Security and Trust
Stripe is a certified PCI Service Provider Level 1. This is the most stringent level of certification possible in the industry. They use the highest industry standards in technology and practices to protect their customers.
Stripe uses encryption, tokenization, multiple types of authentication, machine-learning algorithms for fraud protection, high uptime and reliability, and several other security measures to make their platform as secure as possible. This can help build deep trust among your donors.
3. User-Friendly Experience
Stripe's interface is as simple and intuitive as it gets. With the Stripe donation form, donors simply enter the amount they want to give, what they want to give to, and how often they want to give. If they establish recurring donations, they never have to think about donating again!
Also, Stripe's platform is mobile-first. What this means for your church is that an online giving platform that uses Stripe will give your church a very mobile-friendly experience for your donors. That way they can easily give to your church anywhere, anytime.
Your donors aren't the only ones that get a user-friendly experience. Their support is extensive, with an online user guide that answers virtually any question you have. Their support team has fast response times, with chat and call wait times averaging only 3 minutes. That's impressive!
4. Features and Customization
Whatever online donation platform you use will be easy to add to your church website. Just add the link as a button on your site that takes people to the donation portal to accept donations for your church online.
Also, Stripe's customization options are premium. Anytime your members donate via Stripe, they will have a fully branded experience that feels very cohesive with the rest of your church's digital footprint. The ability to customize the donation terminal is crucial to help your people feel comfortable trusting their payment information to you.
Disadvantages of using Stripe for Donations
Stripe is an incredibly powerful and easy-to-use merchant processor for churches. But there is one major downside to consider:
Stripe Fees and Costs
Thankfully there are no setup or monthly fees with Stripe. However, Stripe's fee of 2.9% + $0.30 fee per credit or debit card transaction and 0.8% per ACH transaction is higher than other merchant services. Some of the companies I list in the Alternatives to Stripe section below have significantly lower rates.
Note: Stripe also offers a nonprofit discount! Churches that use ChurchTrac get the benefit of a much lower rate than their sticker price. Reach out to our support team to learn more!
Alternatives to Stripe
Want to "shop around" before settling on a merchant service to use for your church? Below are the three most popular Stripe alternatives (and a few honorable mentions):
Square gets its name from the little square card readers vendors stick into the 3.5mm headphone jack on their smartphones and tablets to swipe a customer's credit card or debit card. These devices have given vendors and businesses the technology they need to start handling transactions quickly and easily.
Churches and non-profits can benefit from this technology by making it easy for members and guests to quickly make a donation (or a purchase at your coffee shop). This can help in moments when the people in the sanctuary feel moved and are ready to make an impulse donation.
Should My Church Use Square?
Square will give your church the technology and infrastructure you need to handle purchases with ease. It also makes it easy for members who would rather not set up recurring donations to quickly make a donation when they feel led. Here's the problem: Square does NOT offer a discount to nonprofit organizations. Their argument is that they already offer such low rates that discounts are unnecessary. This is a huge downside to using Square for churches.
Yes, the same software many church leaders use to balance the church budget can also process your donations!
Should My Church Use QuickBooks Payments?
Many church leaders already use QuickBooks to manage the church accounts and balance the budget. Using QuickBooks Payments gives the church the ability to receive online donations from the same platform their treasurer already knows well.
Unfortunately, you must also have a QuickBooks Online subscription to use this tool. So choosing QuickBooks Payments means you're forced into purchasing and using two solutions, not just the one you really want.
That means smart church leaders that are doing their accounting through their church management software will have to either abandon the convenience of balancing the books in the same software they manage the rest of their ministry or pay for a service they don't use.
PayPal was a pioneer in online money transfer technology, making it one of the most popular merchant services in the world. They now boast over 425 million active accounts all over the world.
Should My Church Use PayPal?
Most of your members probably have a PayPal account. But PayPal is notorious for locking accounts, often without warning or explanation, preventing account owners from accessing the funds within. If your church uses PayPal, you run the risk of PayPal deciding that you have violated their ever-changing terms and conditions and losing the money your donors have generously given. Read this to learn more about the risks of using PayPal for churches.
Honorable Mentions
Clover - Clover provides a PCI-compliant church payment processing solution that allows your members to give money safely and securely to your church in the form of a purchase or donation. Clover offers a 90-day free trial and doesn't charge a cancellation fee. But if you're interested in having card readers at your church to manage payments and one-time donations, their hardware is pricey.
Helcim - Helcim stands out by offering low transaction fees as well as no monthly fee. They also offer volume-based discounts on their transaction fees, meaning your church could save money as your donation base grows. However, customer support is very limited with looong wait times.
Payment Depot - Acquired by Stax in 2021, Payment Depot offers wholesale transaction rates to organizations by charging a simple monthly fee. But if your church does a low volume of online donations (which is the case for most churches), you may need to look elsewhere. Their fees are attractive only if you process a large volume of transactions.
Elavon - Elavon, backed by their parent company U.S. Bank, is another option for churches. On the other hand, you have to call and talk to a salesperson to get a custom quote on pricing and fees. That means their pricing isn't clear until you are already in their sales funnel.
Can you use Stripe for donations?
YES.
Stripe is one of the world's largest online merchant services for processing transactions made on goods, services, and donations. Thousands of churches all over the world rely on Stripe to handle their online and in-person donations.
Now let's talk about the good stuff and why many churches choose Stripe...
Stripe Nonprofit Discount
As long as at least 80% of your organization's income is through tax-deductible donations, Stripe offers a significant discount on their transaction fees for nonprofit organizations.
If you sign up for Online Giving through a ChurchTrac account, you can save thousands of dollars a year thanks to Stripe's discount for churches!
Low Fees, Online Giving, Recurring Donations, Oh My!
ChurchTrac Online Giving integrates with Stripe so that your church gets the most powerful platform that's easy to use and makes donation tracking simple.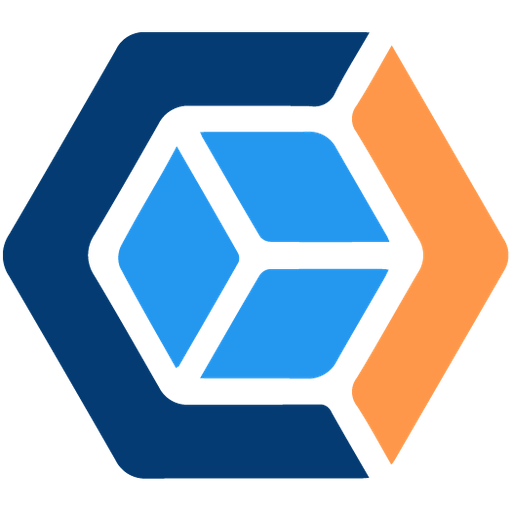 Why Enable Online Donations Through Stripe?
They enable any non-profit to begin taking donations online quickly and easily. When paired with the right church management software, it makes the whole online donation process simple.
So to sum things up...
For fundraising and accepting charitable donations, you must have an online donation platform
Most church management software companies include or offer online donations as a feature
Stripe is among the most popular merchant processor used by church software companies for their online giving
It's easier to switch to another church software than it is to switch how your donors give online
Point #4 alone is a good enough reason to use Stripe Donations for your church's giving. It enables you to move to a different ChMS as your church grows without having to get your people to switch how they tithe online. But once you take into account Stripe's nonprofit pricing and security as well... it's kind of a no-brainer.
Matt
Church Engagement