Are you looking for an alternative to Text In Church? Looking for a saas tool for seamless communication with your church that doesn't cost more than it's worth?
This article will show you why Text In Church may not be the best church texting service for your congregation. You'll see why over 10,000 churches have trusted ChurchTrac with their church mass texting and emailing needs!
In Summary: The main difference between Text in Church and ChurchTrac is 1) cost and 2) features. Let's explore these differences further!
ChurchTrac vs Text in Church Price
Here's a breakdown of what the typical church can expect to pay based on its size for both platforms:
| | | |
| --- | --- | --- |
| Church Size | Text In Church | ChurchTrac Plus |
| Small Church (under 125 names) | $37/month | $33/month |
| Med Church (under 500 names) | $97/month | $69/month |
| Large Church (over 500 names) | $197/month | $120/month |
(These prices are based on a 3-year average including features like email, texting, and keywords)
The Downsides of Text In Church
Text in Church is a powerful communication tool that makes it simple to stay in touch with members and attendees. Church leaders can automate sending text messages to church members, saving time in their church communication strategy. And the fact that they allow unlimited users is a huge plus.
But here's the problem: Text In Church cannot...
Record donations
Track attendance
Create a church website
Balance the budget
Manage member info
Your church needs more than a tool for just texting and emailing. While mass texting is a must for churches, it shouldn't have to come at such a high price. It's best if your church can have a mass texting and emailing tool that is fully included within your church management software.
If your church simply needs a communication tool, not a church management solution that helps you manage your directory, plan events, and balance your budget, then Text In Church is a good resource. However, if you want a program that can help you minister to your flock, know your attendance trends, do online giving, and other church management needs, Text In Church will fall short. You will need a cloud-based church management system, like ChurchTrac, to handle your ministry needs.
The Text In Church Alternative?
ChurchTrac has the most features at the lowest cost and the best support. That's why so many churches have switched from Text In Church to ChurchTrac.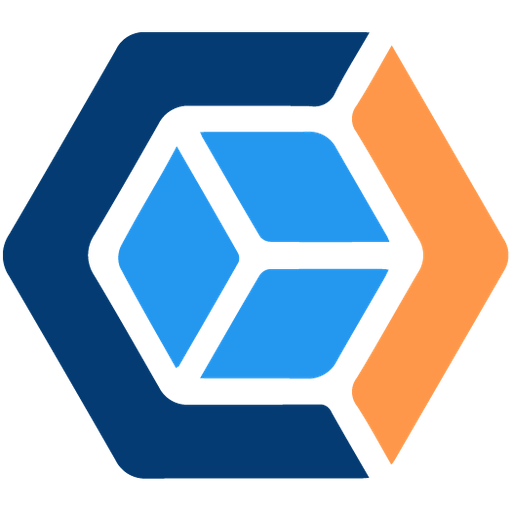 How SMS in ChurchTrac Works
There are two ways you can send a text in ChurchTrac: Using our built-in SMS messaging or purchasing a phone number through our Twilio SMS integration.
ChurchTrac Messaging
You can send your entire church a text message the moment you import your church directory - no integration is required.
You also get an allotment of FREE texts every month. Most churches that use ChurchTrac Messaging don't go over their free texts per month.
But the next option is even better...
Twilio Integration
Churches can purchase a phone number through Twilio and connect it to ChurchTrac with our integration.
A Twilio integration gives you even more functionality! You get access to two-way texting for members to reply back, unlimited customizable keywords, and more! The best part? You can use Twilio for FREE. Learn more here.
Text In Church VS ChurchTrac Features
ChurchTrac is such a robust church management software, it's almost unfair to compare the feature list with Text In Church!
| | | |
| --- | --- | --- |
| Feature | Text In Church | ChurchTrac Plus |
| Mass Email | Included | Included |
| Church Texting | Limited | Included |
| Check-In | Not Included | Included |
| Event Management | Not Included | Included |
| Pledge Campaigns | Not Included | Included |
| Church Automation | Not Included | Included |
| Worship Planning | Not Included | Included |
| Volunteer Scheduling | Not Included | Included |
| Church Accounting | Not Included | Included |
When it comes to features, Text in Church can't compete with ChurchTrac. All of these features are included with ChurchTrac Plus at no additional cost. This is just one of the many user reviews we get...
ChurchTrac Takes You Further
Both Text In Church and ChurchTrac have top-ranking support. You can get help via email, support tickets, an online knowledge base, phone calls, live webinars, and videos. Hundreds of individual reviews testify to the support you will get with either platform.
But beyond support, ChurchTrac will take your ministry much further. Being able to communicate via text with your whole church with the same tools you use to take event registration, send contribution statements, schedule volunteers, and do kids check-in means you're saving time and doing more ministry.
Also, since ChurchTrac costs less, you can use the money you save to focus on what matters.
Competitors and Alternatives Similar to Text In Church
There are other competitors and alternatives to Text In Church besides ChurchTrac. Here are some of the popular ones...
Clearstream - Offers more features than any other communication-focused platform. But still costs hundreds of dollars more per year than a church software like ChurchTrac.
Flocknote - Easy to use and offers unlimited emails and texting for all subscriptions! But doesn't offer many other features.
PastorsLine - Made by pastors and designed to help churches. But its interface has become very outdated.
There are many other messaging platforms, like SimpleTexting and EZ Texting, but they were not made specifically for churches. They will offer powerful communication tools, but may not be the best fit for your ministry.
ChurchTrac is the Best Text in Church Alternative
Congratulations! Your search for a powerful Text In Church alternative is OVER! ChurchTrac is the best church texting service.
Join the 10,000+ churches that have made the switch to ChurchTrac. Start your free 30-day trial - no credit card required. And you can also import your member data for free. By ditching Text In Church, you'll get awesome church management features, world-class support, and SO MUCH more! What are you waiting for?
Matt
Church Engagement