Is there anything more polar opposite at your church than Easter and the summer months?
The first is the highest-attended event of the year and the other is an attendance slump. That's why most churches put tremendous effort into making their Easter service amazing.
I'm sure preparations for Easter Sunday are already underway at your church. But are you preparing to take the momentum of Easter and carry it into Summer?
With the recent decline in church attendance, this is a big task! But it's possible if you propel leaders to connect visitors to small groups, communicate with guests after the big day, and much more. And, most importantly, preaching the Gospel of Jesus Christ!
I've spoken to church leaders that have successfully bridged Easter and Summertime. Here are their secrets to success, along with an amazing tool to make your life dramatically easier in avoiding a summertime slump in your church.
Make Every Sunday Easter Sunday
There are several ways you can bring the heart of Easter into each week. Part of why we celebrate Easter every year is to allow the significance of the day to shape our hearts and minds. Why not let it shape our Sundays?
By bringing greater emphasis on community, sacrifice, and resurrection joy into our weekly routines, the significance of Easter Sunday can be felt on all the other Sundays of the year. This helps carry the momentum of the highest level of religious attendance for the year into the summer months.
Without exception, every ministry leader I talk to tells me that most people come back after their first visit because they felt God's presence while they were in the building. I'm sure this has been true throughout all of church history. While we can't make God move, we can certainly help others feel God's love by freely giving it to them ourselves.
Small Groups
Social isolation left everyone hungry for meaningful human connection. Small groups are a great avenue to give the Easter newcomers what they crave.
Aleksandra Borek and Charles Abraham of the International Association of Applied Psychology found in their 2018 study "How do Small Groups Promote Behaviour Change? An Integrative Conceptual Review of Explanatory Mechanisms" that small groups have 7 core characteristics. Their study wasn't focused on church groups, but their findings are very informative. The most important characteristics for our focus are Interdependence and Group Cohesion. Check out the image below for all 7 characteristics.
Leading up to Easter, encourage your small group leaders to invite the new faces in the crowd to their next group meeting. Think through ways the groups can make the meetings right after Easter Sunday geared toward making these people feel welcome.
A weekly Bible study group is where relationships grow, keeping people in the fold long-term. Small groups foster greater religious commitment, deeper social connection, and stem the tide of the decline in church membership ›
If your church doesn't have a small group program already, this year is the year to do it.
Neighborhood Outreach
My wife and I, with the help of our church, held a BBQ in our front yard and invited our entire neighborhood with no idea what the turnout would be. Lots of people came, many we had never met before. Every single neighbor that showed up thanked us for doing it.
Neighborhood outreach › is an idea my church and others are leaning into with positive results. It brings the church to where people are rather than relying on people to come to us. It's also a lot of fun!
For Easter, consider doing an Easter Egg Hunt in multiple neighborhoods in your area.Ask your members who would be willing to host one in their yard.
Many churches focus on programs to draw new people in long term. This is a great strategy, but your organization will need to think beyond the walls of the church to keep your Easter guests around. Events like this are a big draw because they're fun, highly interactive, and low-pressure for newcomers. Plus, they're a potent antidote to loneliness › and a great medium for building meaningful relationships that carry on into the summer slump and beyond.
Communicate Without Ceasing
Stay in touch throughout the week with your Easter crowd. Text messages are the best method of communication, but they're not the only one. Leverage every communication medium at your disposal to reach out to your guests.
I know what you're thinking:
"How? If they don't fill out a connect card, I can't follow up with them!"
That's where digital connect cards come in. Your printed connection cards can't be changed and getting a batch of new ones for just one event costs money you could devote elsewhere. Instead, add a connect card made just for Easter to your app or website and use a QR code to direct people to it.
Also, have the connect card open on tablets in the welcome area for your welcome team to help people fill out as they greet everyone. This will greatly boost the number of cards that get filled out.
Connect Cards Ready for Easter Attendance?
Pew Research found 39% of the adult population plans to attend Easter service. Make sure they actually fill out your connect cards with these easy ideas.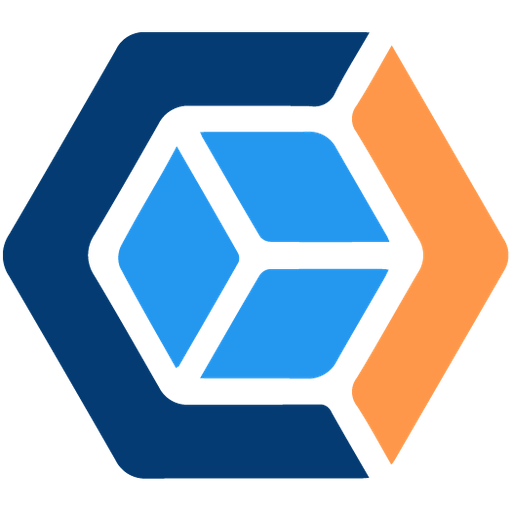 Keeping your organization in front of your visitors makes them more likely to consider coming back. At the very least, they know about upcoming events and can choose to participate in something at a later date, like sending their kids to your summer youth camp.
Pro tip: There are other creative ways to direct people toward platforms for you to stay in touch with them after Easter service. Encourage everyone to check in to your location on Facebook. Set up a photo booth for guests to take family photos to post on Instagram and tag your church. If you use other social media platforms, find engaging ways to get guests to interact with your church's entire online presence so they'll follow you there.
Connect Jesus Christ with their Daily Life
Gallup's survey › on Easter and Passover church attendance found that the top two reasons people to go church are to hear sermons that 1) teach more about Scripture and 2) connect their faith to their daily life.
This is encouraging news for pastors! This means not only that people are listening to your sermons, but your work is having a positive impact. It's the biggest reason people come!
In our age of increasing disconnection and disaffiliation, a growing number of people lack a source of meaning and purpose. The Gospel is the answer. Keep preaching the resurrection of Jesus Christ!
Church Management Software Can Help
Handling an influx of visitors is no simple task. You have to gather their info, store it somewhere accessible for your entire leadership team, and more!
ChurchTrac is the most affordable all-in-one church management software that's got the tools you need to grow your church. From digital connect cards, to an easy-to-manage church app, FREE church texting › and email, and features your entire leadership team can use. Join our next workshop › to see how ChurchTrac can partner with your ministry this Easter.
Jesus Christ is Risen!
Matt
Church Engagement