America is facing an epidemic of loneliness. Close to half of all Americans › surveyed report having 3 friends or fewer. The percentage of people that have no close friends at all has quadrupled over the last 30 years.
This problem manifests itself in growing rates of social isolation, anxiety, depression, and suicide. As a church leader, "social isolation" has been partly to blame for our lower attendance rates.
Here's the good news: churches are uniquely positioned to address this challenge. Let's talk about how and what your church can do to be an effective antidote to loneliness.
1. Life in Community
Social distancing made human connection difficult. Social media and livestreaming helped mitigate the problem, but nothing fully overcame the challenges created by chronic loneliness.
The most potent cure for loneliness is meaningful connections with others. Churches can address the loneliness epidemic by moving people from isolation > basic social connections > high-quality relationships with others.
There are three key ways your church can do this:
Groups that meet in each other's homes or coffee shops are perfect for ministry to the lonely. As you grow or nurture your small group program, emphasize to your leaders that the goal of these groups is to do more than just meet with other church members, but reach out to the surrounding neighborhood.
Small groups are typically only comprised of other members of the church. Transform your small groups into ministry outposts that can shine a light into your community.
Breaking bread together, laughing together, and listening to each other's stories have a long track record of drawing people closer together. But social events are also the best way to bring non-members into your church's orbit.
These events are "low risk" for people not already in your church. In other words, having events that aren't built around a sermon lowers the barriers for outsiders, making them more comfortable to come and participate.
Neighborhood outreach › has the highest return on your investment. From a Front Yard BBQ to a Bonfire, the people in your members' neighborhoods are starving for human connection. Empower your members to do the hard, but rewarding work of creating lasting social connections around their homes. You'll be amazed at the difference it will make in the vitality of your church.
Face-to-face interactions are crucial for developing relationships. But so is time spend side-by-side working toward the same goal.
People struggling with loneliness often feel a lack of purpose. Having the chance to give back to the community alongside others can help dispel feelings of isolation and give these members a sense of belonging.
Tip:Struggling to get people to volunteer at your church? Something I've learned from other ministers that have seen increased volunteer engagement at their church is this - instead of creating opportunities for your members, ask them what they're passionate about and want to do. Then give them the resources they need to hit the ground running.
This opens up other opportunities to reverse the loneliness epidemic beyond merely bringing church members closer together. This post will expand on this in the "Community Resources" section below.
You don't always need a paid counselor on staff. This can be a mentorship program or support group led by members.
I served on the "care team" at a church for a year, which was staffed by volunteer lay people. We would be assigned someone who reached out for help and meet with them to talk to them and give them the love and attention they needed.
Whether connecting people to small groups, serving the community, or providing direct care, churches can help people dealing with feelings of social isolation and alienation.
2. Community Resources
Expanding on the "Volunteer Opportunities" section above, the community around your church has spent the last few years deprived of the resources they need to thrive. Namely healthy social relationships, but the ripple effect of the shutdowns included pausing healthcare, mental health counseling, loss of income, and many other maladies. These are the costs of loneliness at scale.
Not only can the church address the loneliness crises for individuals, but also the community at large.
While interacting with neighbors during these volunteer opportunities, actively look for signs of loneliness. When interacting with anyone who admits to feeling disconnected, take careful notes of what they need. Doing this over time with enough people can help you see the needs of the people around your church.
3. Address Their Personal Lives
If you're a pastor, this is where you can really make a big impact.
If your church is doing the work mentioned above to become a community resource, your church may have enough latitude with the community to take a survey and learn more about who you are reaching. Ask the people you're serving what they're dealing with in their daily lives, what they need, and what the impact of loneliness has had on them.
Gallup's survey › on church attendance found that the top two reasons people to go church are to hear sermons that 1) teach more about Scripture and 2) connect their faith to their personal lives. This affirms what we've always known: Connecting the Gospel to daily life is what sustains our faith.
As your members love their neighbors, you can leverage your sermons, videos, social media posts, and any other communication avenue you employ to speak directly to the lived experience of your community.
4. Pursue Lost Sheep
The most tragic thing to see from the pulpit is how many suffering from chronic loneliness today used to be connected members of our beloved community. Not only is today's crisis of loneliness negatively affecting church attendance, but it's also harming the well-being of the people who have wandered away from the flock.
In their Christianity Today article Empty Pews Are An American Public Health Crisis › authors Tyler J. Vanderweel and Brendan Case write that religious participation largely correlates with better long-term health outcomes. They cite a growing body of research showing that religious service attendance is connected to reduced depression and suicide, better social support, and a sense of meaning and purpose, among many other positives.
Ready to Pursue Your Lost Sheep?
People have wandered from the church. But there are encouraging trends you need to know.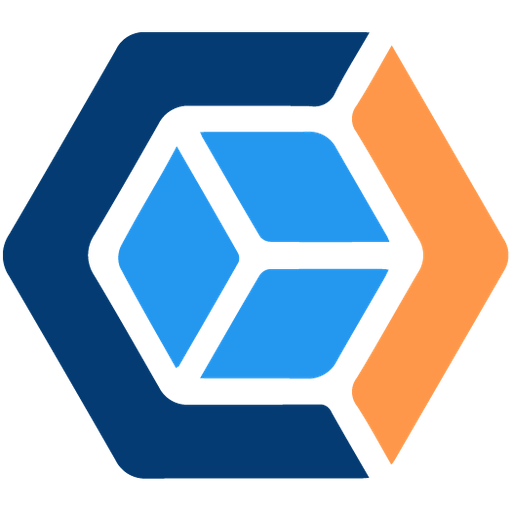 In Luke 15 ›, Jesus shares three of his most famous parables. Each one is around the theme of finding something precious that was lost and rejoicing when it is found. It's clear that going to great lengths to seek and find the lost matters deeply to Him. It's imperative, for the future of our churches and the wellness of those who used to be a part of it, that we pursue our lost sheep ›
5. Love, Joy, Peace, Patience
Finally, your churches can address the loneliness crises by modeling the fruits of the Spirit. An abundance of love, joy, peace, patience, and kindness will foster healthy relationships and behaviors for everyone.
We will not solve the epidemic of loneliness overnight. The church will fail without consistent effort driven by love and patience. Also, knowing the needs of your community and adapting your strategy accordingly will be crucial. ChurchTrac gives you tools to easily survey › the people you're trying to reach.
We Are By Your Side
ChurchTrac was built by ministers who have experienced the unique challenges you're facing today. That's why we've made ChurchTrac the most helpful ministry tool at your disposal. But we don't stop at creating software. We are your partner in ministry › and we are here to serve you as you serve your people.
Reach out to us › anytime. We would love to pray for you. Also, join our growing Facebook group › to connect with thousands of other ministers just like you.
Keep building up the body of Christ!
Matt
Church Engagement