Today's challenge: Describe your church website in 5 words or less.
Here are some common responses I hear from church leaders when they answer the challenge:
"Slow and outdated"
"A work in progress"
And my personal favorite - "Unchanging...like Jesus"
It's important for churches to have an online presence. A church website is one of the best ways people in your community can learn more about your church, improving the chances they visit your church.
After looking at thousands of church websites and personally helping hundreds of church leaders revamp their website pages, I'll show you everything I've learned along the way. By the end, you'll know all of the essentials as you're building a church website.
Set Clear Goals for a Good Website
Before you get into the nuts and bolts of what should be on your church website, you have to lay some groundwork. Creating a successful and effective church website requires setting clear goals you want to accomplish with the site.
You may develop goals of your own. However, every church leader that wants a great website needs to do the following:
Identify Your Target Audience
Who do you want the website to be for? Will the content be primarily beneficial to your members, your guests, or people in your community looking for a new church?
You have to know who the website is for before you can make your site useful to them. Talk with your leaders about the purpose of your site and who you want it to serve.
Define Your Website's Primary Objectives
Once you know who your target audience will be, you can flesh out objectives to reach that audience.
Church Website SEO - Arguably the best use of a church website is to get your church to rank highly when someone in your area searches "churches near me" and "churches in [your community]" in Google or another search engine.
"First Impressions" for Potential Guests - If someone in your area is looking for a new church home, they will likely look at your website before choosing to visit. That means your website is their first impression of your church long before your Welcome Team greets them at the door.
Resource for Members - Your church's website is a great place to store or link to devotionals, videos, and other resources that will help the people who already attend your church grow in their faith.
Align Your Site With Your Mission & Vision
No matter the target audience or whether your site has the right keywords, your church website must do this one thing: Align with your mission and vision.
Your church's mission and vision are a unique expression of the Gospel mandate. Misalignment leads to the wrong impression for new church visitors. It creates incongruence between your online messaging and your in-person messaging. And it also misses out on important opportunities to advance the Gospel.
9 Essential Things Every Church Website Must Have
Below are the 9 things every church website needs:
Welcoming Homepage
The majority of site visitors that come to your landing page (who are not current members) are potential visitors. With this in mind, you want to keep these church website visitors engaged and interested.
This is accomplished in a few ways:
Eye-catching visuals - Put professional photos of the smiling faces people will see when they walk in the door of your church. Other great photos to add are baptism celebrations and kids having fun at a recent church event. Note: Avoid stock photos. These pictures must include people who go to your church.
A BIG WELCOME message - Your homepage needs to welcome your online visitors. Splash a big "WELCOME TO CHURCH" or some other similar statement across your landing page.
Easy-to-navigate layout - After being welcomed, your online visitors need to learn more or easily find what they're looking for. That means having a clearly defined menu at the top of your site
Make it clear on your website how much you appreciate the person who found you online. Every church needs to think of their website as a primer for a visitor's encounter with your welcome team.
About Us
An "About Us" page needs to be linked in the menu at the top of your site. In fact, it needs to be the first menu option after the Home page or Welcome page.
Your About Us page should include the following:
Your Mission and Vision Statement
Staff profiles or leadership profiles
Statement of Faith
Your church's history
Note: Keep this information brief. The temptation is to describe the entire church's history in detail or write a 500-page systematic theology textbook for your statement of faith. Neither is beneficial for someone just checking out your site before paying the church a visit. If anyone wants to learn these things in greater detail, they can come to your church and ask!
Worship Service Times and Location
Of course, you want potential church visitors to find your church on the map. Share clear service times and information and in what room or building they are held. If you offer disability parking and accessibility, share that as well!
Also, a "What to Expect" section on this page will go a long way to make new visitors feel comfortable and confident when they drop in. Share where to park, how early to arrive, and what the worship at your church is like. It's always a good idea to include pictures of your church and possibly even a campus map. Having information on your website like this helps visitors to your church for the first time.
Ministries and Programs
Your church website needs an overview of the ministries and groups you have to offer. This helps direct members toward a new part of your church and opportunities to get involved while also helping show newcomers what your church has going on.
Be sure to regularly review this page in case any changes need to be made. You don't want a guest excited to join a Bible study group in their neighborhood, then find out the group moved to a different neighborhood.
Online Sermons and Media
Posting audio and video recordings of recent sermons online is a must. Many people searching for a new church want to listen to a sermon or two before committing to visit a church. Add a page to your site where all of your recent sermons can be found.
If your church has a podcast, share links to different platforms where people can listen. Better yet, embed the podcast directly onto the site like I did with my church.
Also, provide links to all of your church's social media accounts. It's best to feature this in the footer of your website so that people can find it no matter where they are on your site.
Events Calendar
A calendar or list of upcoming activities gives your members a central resource for staying connected with church events but also shows visitors the vibrant ministry they are joining when they come to your church.
Add a calendar that also links to registration forms so that you can collect sign-ups from the same place you're announcing the events.
Pro-tip: This is effective only if you or someone at your church keeps the church calendar up-to-date. It does no good to have an empty or outdated calendar on your site. The most convenient way to keep your calendar updated is to use the calendar feature in your church management software so that you don't have to juggle multiple programs.
Online Giving and Donation Options
Online giving is crucial for securing the future of your church. In fact, 49% of all donations to churches are made by electronic means. Online giving is a must for any church.
A secure and user-friendly onling giving platform gives your members the ability to give to your ministry from anywhere. It also drives more traffic to your site as donors have to go there each time they make a cashless contribution.
Church Blog and News Updates
Blogs are a bit outdated by now. Not many people will take the time to read posts on your church's blog. However, the fact remains that every church website should have a blog.
The reason why is that pastors already have a lot of written content. A blog wouldn't add to your plate because adding a new post could be as simple as uploading your sermon notes!
But that's not all a blog is good for. A blog is also the perfect place to add testimonies on your church website. Adding a written report of what God is doing at your church is a great way to showcase what newcomers can expect to experience if they visit.
Also, a blog offers the best SEO real estate on your site. Each post is an opportunity to add more keywords and search terms to your site. To learn more, check out the SEO section of this post below or watch our video.
Contact Information and Connect Form
Add your church's address, phone, and email address in the footer of your website. But it's also helpful to create a contact form so visitors can request information or ask questions.
As I mentioned earlier, add links to all of your social media accounts. And if your church has a newsletter, add a way for people to signup to receive your newsletter on your church website.
Design Considerations for Every Church Website
Church website design doesn't have to be complicated. In fact, anyone can do it, even if you don't have any web design or graphic design experience!
Here are the four areas to cover:
Church Branding
Your church's logo or name needs to be at the top of every page on your website. And every page needs to feature your church's brand colors. Matching your church website design to your brand is like aligning the content of the site to your mission and vision. It makes everything more cohesive and connected to the big picture of your ministry.
I have put together a list of free church branding tools you can use to cover all of your bases!
Responsiveness
The website template you choose needs to be responsive to any device. That means it needs to look great on a desktop, tablet, and smartphone. Keep in mind, over half of all web traffic is on mobile devices. If it looks great on a desktop but isn't user-friendly on a mobile device, you will lose a lot of potential traffic. Test the template before committing to it.
Check our "The Best Church Website You Can Design In An Afternoon" post to learn more about how you can quickly have a great-looking and responsive church website in no time at all!
Speed & Simplicity
53% of mobile users abandon a site if the page takes more than 3 seconds to load. That means your website has to be fast.
Tips for website speed is to choose a fast template (some website builders will tell you how fast a template is), not load massive photo or video files on every page, and avoid adding multiple plug-ins which can slow down your site's performance.
Easy Navigation
Your website visitors should be able to very easily find a page or information. Having an easy-to-understand menu at the top goes a long way, but also make sure to limit how many menu options you offer. Having 8 or more buttons at the top becomes complicated for newcomers to understand, causing some to miss important information they may need.
Think through and carefully plan not just what content you want to add to the site, but on what page the content will be featured. This gives your site a structure that is easy to navigate for everyone, which makes for a pleasant website experience.
A Website, App, & Member Portal
Church Connect is a customizable church website, smartphone app, and member portal all rolled into one feature that you get at no extra cost with a paid ChurchTrac subscription.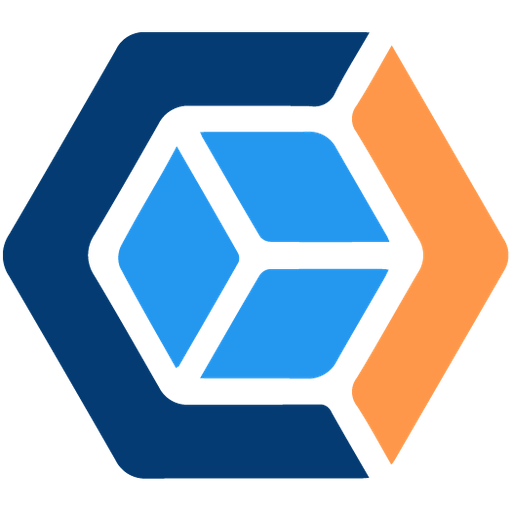 Church Website SEO Best Practices
There are three fundamentals to church website SEO: Keyword research, site speed & security, and link-building strategies
Keyword research and implementation is the act of researching what terms people in your community use in Google searches and adding those words or terms to your website.
Site speed and security are how Google knows whether or not your site is safe and trustworthy. If your site loads very slowly or isn't secure, Google is less likely to recommend it in a search query.
Link-building takes time but involves adding links to other authoritative sites n your website and other authoritative sites linking to your church website. This interconnects your site with others, increasing your authority in the eyes of Google's algorithm.
Google My Business Page
On-page SEO is crucial for ranking at the top of a Google search. However, many churches focusing on church website SEO overlook one important area of optimization - Local SEO.
And what's the most important step in securing your local search engine optimization? Setting up and maintaining a Google My Business profile. This not only makes your church appear in Google Maps but also boosts your rankings in Google's algorithm.
If you don't have a church GMB profile yet, read our post on how to set one up.
Your Church Website Must Be Maintained
You could do everything mentioned in the post above, but it would all be a waste of time if you set up your church website and never touch it again. It needs to be regularly updated.
Outdated information is a church website killer. For instance, displaying events from months ago in the "Upcoming Events" section makes the church look incompetent and like nothing is going on.
Also, don't hesitate to ask church members what they would like to see on the site. Adding what they know would be useful to them increases the likelihood they actually visit the website.
There is no one-size-fits-all approach. However, a good approach is to review your content once a month. Remove anything that is no longer relevant to keep the content fresh.
Church Website Content Strategies for Everyone
Increasing your online presence is an investment that pays huge dividends. A well-designed church website can make a difference in reaching newcomers and amplifying your presence in the community. With a little work and creativity, you could give your church an awesome website that increases your reach and aligns with your messaging.
Spending time on your church website is a great way to better serve your community and congregation!
Matt
Church Engagement