Here are some other questions that people sometimes have when getting started with ChurchTrac. Take a look below for answers....or let us know if there's anything else you have questions about!
Join our next Getting Started Workshop

I've created my ChurchTrac account...what should I do first?
Add your people. You can do this either manually or let us do a data import for you. After your names are entered, you can start tagging people based on their groups, roles, ministry needs, etc.
Now that I've added my people, what should I do next?
Add some more user accounts. Create a new user for other staff members and key leaders or volunteers. ChurchTrac is more than just a church directory or a tool to record charitable contributions. ChurchTrac is a full church management software that acts as the hub of all church communication and management.
Are all the features available to try out during my free trial period?
For the most part, yes. You have access to all the screens in ChurchTrac. The only thing we limit access to are the Voice and Text messaging feature and the Online Giving feature. If you have questions or need to try this out during your trial period, just reach out and we'll be happy to help.
I am coming from a different church management software. What should I expect?
While there's a learning curve with anything new, ChurchTrac is easy to use. If you need some help, our team is standing by. If you have data from your old program, we may be able to help get some of that imported to ChurchTrac for you. We want you to have a great experience with our program, our people, and our company. We're here for you.
I've started a trial. If I decide to purchase, will I still use this same account?
Yes. You can go ahead and enter real data during your trial period. When your trial is over, you can select from one of our plans, but you'll continue using the same account with the same data that you're using during your free trial. If for some reason you need to wipe the data that you entered during your trial before selecting a plan, just let our support team know.
Should I choose a Plus or Standard Plan?
Most ministries end up going with the Plus plan over Standard. For only a few dollars more, Plus gives you features like Accounting, Volunteer Scheduling, Worship Planning, and so much more. Go to our pricing page to look at the plans side-by-side and see which plan works best.
I see you offer a free plan. Will that work for me?
It depends on your ministry needs. If you simply need a great way to manage your people and have a member directory, the free plan may fit that bill. Our free plan is great, but our paid plans add some amazing additional features, like attendance tracking, check-in, donation reporting, accounting, and budgets--just to name a few. Go to our pricing page to look at the plans side-by-side and see which plan works best.
How much does it cost to use online giving?
We don't charge anything for online giving; we just provide the portal to help make it happen. With that said, you will need a Stripe account to accept online payments (we can help you with that), and Stripe charges a small fee for each donation received. Stripe's standard rate is 2.9% plus $0.30 for credit transactions, and 0.8% for ACH transactions. However, non-profits are able to negotiate even lower rates directly with Stripe.
Why does ChurchTrac cost so much less than others? What's the catch?
There's no catch. We're in ministry too, and we wouldn't be able to sleep at night if we overcharged God's church. We want ChurchTrac to be accessible to ministries of all sizes.
I see you charge based on the number of names I enter. How does that work?
With our free plan, you can enter as many names as you need, and there's no charge. If you need the additional functionality that our paid plans offer, then we charge you based on the number of individual names that you add to your church directory. We've found that this helps us keep our prices even lower, especially for smaller churches that can't afford a one-size-fits-all bill. Also, you have the ability to "archive" names that you don't need (but don't necessarily want to delete). When archived, a person's data will be retained but their profile will remain hidden until you need to unarchive that person. The best news is that archived names do not count towards the total number of names you can enter with your plan. Yay!
What are Tags and why should I use them?
Tags are the foundation for organizing your people into groups, knowing their areas of service, and tracking their attendance. We have a whole section in our user guide to help you get started with tags.
Do you offer a child or nursery check-in feature?
Absolutely. Our online user guide has all the information you need to get going with check-in.
Can ChurchTrac send SMS/Text Messages?
Yes. We use a messaging credit system for sending SMS and voice messages. This is one of the few things that we charge extra for and isn't included in the price of your subscription plan.
Church Texting for FREE
With our Twilio integration, churches and ministries have the opportunity to text all their members for FREE.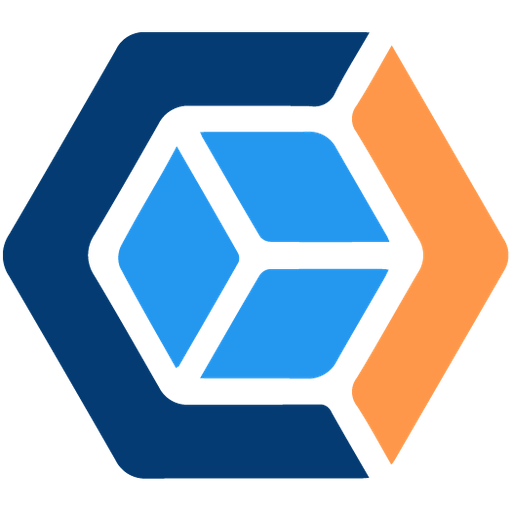 Can ChurchTrac generate contribution statements for our donors?
Yes, for both the U.S. and Canada.
Can the members of the congregation access the software too?
We offer a member access feature with our paid plans. This allows the members of your congregation to log in and view and update their profiles, view their giving history, upcoming events, and more.
Does ChurchTrac work on Internet Explorer?
We do not support Internet Explorer or Microsoft Edge. ChurchTrac is designed to work best on either Chrome Browser or Apple Safari. You can view the graphic below to help you identify what browser you are using.
What languages does ChurchTrac Support?
ChurchTrac officially supports English and Spanish.