Planting a church is like learning how to bake your first cake - it's a thrill, but without the right tools, it can get messy!
Much like cakes, there are many "recipes" for planting a church... but they all call for one thing: Church Management Software
Unfortunately, most church software tools are unaffordable and overkill. Or they're affordable but not designed to grow with your church. Can't a church management software let a church planter like you have your cake and eat it, too?
Thankfully, ChurchTrac is the church software version of a delicious 7-layer cake! Between its features and price, you'll see why ChurchTrac is the #1-rated software for church planters.
Why Does Your Church Plant Need Church Management Software?
Church management software like ChurchTrac is crucial to modern congregations. It will streamline your administrative tasks and provide more time for spiritual leadership. It also helps organize everything from donations to member communication, replacing potential chaos with smooth, efficient operations.
The best web-based ChMS grows alongside your church, effortlessly scaling to accommodate increasing needs. Accessible anywhere and anytime, it ensures leaders stay connected with their community, making it an indispensable tool in today's digital age.
7 Must-Have Features For Church Planters
Church plants may not need every feature under the sun. But there are a few considerations when choosing a web-based church management software to meet the needs of your church now and in the future. The ChMS you choose needs to...
Below are the 7 features every church planter needs to grow their church:
Church Database
As you're laying the foundation for your church, it's important to give yourself the ability to really pastor your members. What this looks like in a great church planter software: People management with all your member data readily accessible in a member directory.
A good church management software can help you keep tabs on what's happening in your members' lives, track their discipleship journey, watch your groups grow, and create custom reports, helping you do more effective ministry.
Bonus: The ability to connect with your entire congregation via mass email and text is a huge plus. Imagine all the time you can save by doing all your church communication in the same web-based tool you're using to oversee your growing church community. Now imagine all the money you can save if you could do mass church texting for FREE.
Track Donations & Online Giving
Donations are the second most important thing you need to get your church plant off the ground (the #1 most important is people, of course)!
Tracking and managing your donations with ease is essential. Whatever church management software solution you choose needs to make it easy for you not just to record income, but assure your members that they can trust your ministry with their hard-earned money. It also needs to integrate online giving without burdensome fees.
Look for church software that makes it easy to record donations, has the ability to generate reports with the click of a mouse, easy online giving set up, and recurring donations.
Accounting Software
I talk to church planters every day and they're all decidedly split on church accounting software. Many feel like it's overkill because their income and expenses are so small that they're easy to track without a tool to help do so. Others want church accounting software because they're not gifted in financial management, so they like having a tool to help ease that burden.
This is why it's important to choose a church management system that gives you options.
When researching church management platforms, choose one that offers tools like church accounting and worship planning, but lets you choose a cheaper plan without those features. That way you only have to pay for what you need, but can upgrade when your needs change.
Child Check-In
One of the most effective ways to grow your church plant (or any church, for that matter) is to show young families they can trust you to keep their kids safe. If a new family walks through the doors of your church and doesn't feel their kids are safe and protected, they likely won't stay long.
The church planting software you choose needs a state-of-the-art child check-in process. An easy way to check kids in for attendance and print labels or name tags that feature need-to-know information about each child, as well as emergency contact info, will go a long way to help make the parents in your congregation feel confident that their family belongs in your fold.
Church Website & Free Mobile App
We live in an increasingly digital world. Almost any church planter has congregants that found their church via Google Maps, the church podcast, or social media. Online church has helped many church leaders stay in touch with members when they are sick or out of town. Put simply, churches and ministries need to leverage the online tools at their disposal if they want to grow.
Choose a ChMS that makes it easy for locals to find your church and helps connect your congregation to the church throughout the week. Whatever platform you use needs to offer a church website builder and a church app that requires no coding experience and doesn't cost hundreds (or even thousands) of dollars.
Event Management & Attendance Tracking
When you're starting to plant a church, giving your members fun events and outreach opportunities is a great way for everyone to bond. Scheduling tools will help you juggle all the plans you make for your church. Church planting software needs a church calendar to help churches manage upcoming events, record attendance, and gather event registrations.
The calendar you use needs to do much more than help you manage daily operations and tasks like staff meetings and building maintenance. It needs to help you watch your numbers grow, generate simple attendance reports, gather event registration, and make it easy to communicate with registrants.
Worship Planning & Volunteer Scheduling
Many church planters I talk to neglect this part of developing their church. Creating a detailed order of service and roster of volunteers feels like overkill.
Why create a detailed order of service? It's the same from week to week, and I'll just let the worship leader pick the songs. Why create a roster of volunteers? It's the same 5 people every week and I can just hop in the group text to verify schedules when necessary.
It's important to have key processes in place from the very beginning. That way, your church is fully capable of handling whatever growth God sends your way in the coming months.
How Church Management Software Will Help Your Church Plant
ChurchTrac has all of these features (and more) in our all-in-one church management software. In fact, there is no other church software that offers all of these features at the price that we offer.
These tools will help your church plant just as much as they will benefit an established church. Having a detailed member directory, an easy-to-manage church app, giving and accounting all included at a low price will make your job easier and simplify the work you do to build the body of Christ. That way you have more time to focus on sermon prep and ministry, not administrative tasks.
ChurchTrac is Priced for Church Planters
Our software was built by pastors, for pastors. Everyone here has a big heart for church planters. In fact, I serve at a church plant right now! Because of that, we have made our software with church plants in mind.
Our features are everything you need to establish your church and watch it grow. You can choose our all-inclusive Plus plan, or start with the Standard plan if you want to save even more money while you build your church.
Church Management Software for Church Plants
Every church planter needs ChurchTrac. Our program grows alongside your church, giving you the tools you need at every stage of your church's journey.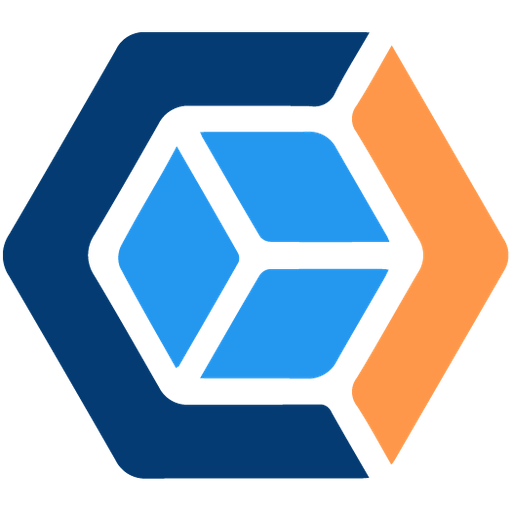 Reviews From Planters
Check out these reviews from other church planters who joined the ChurchTrac community and haven't looked back!
Just like Jonathan, you too could have the tools you need to support church planting, like group management, online recurring giving, and more!
Unlike other programs, ChurchTrac was developed specifically for church leaders just like you. That means you can have the same sense of peace Shelley has as you work on planting your church.
Church Planting Software FAQS
Is ChurchTrac free for church plants?
Yes. Reach out to our support team and learn how you can get 4 months for free and a significant discount on your first purchase.
How does Planning Center Compare to ChurchTrac? 
Though PCO makes a great product, they don't offer church accounting. Most church planters also find their pricing model to be unaffordable over time. Learn more about how ChurchTrac compares to Planning Center HERE.
How does Breeze compare to ChurchTrac? 
While Breeze is easy to use, their simple pricing of $72/month is 7 times the cost of ChurchTrac Standard. They also don't offer worship or accounting features. Learn more about how ChurchTrac compares to Breeze HERE.
Church Planting Software to Grow Your Ministry
Every church planter needs the right tools in their toolbox as they build their church. ChurchTrac has all of the essential church technology tools you need to establish and grow your church.
Start your free trial today and see why over 10,000 churches trust ChurchTrac to equip them with their software needs! Join our Facebook group to talk to other church planters and subscribe to our Youtube channel for more great resources.
Matt
Church Engagement