The People Screen is your church database where you keep track of all your people, including members, children, prospects, and visitors.
Adding names to your database
Adding names to the People Screen is one of the first steps in using ChurchTrac. Once names are added on this screen, you can add notes and track information like spiritual gifts and roles with Tags. You will also use names entered on the People Screen in other areas (like Attendance and Giving).
We can also perform a one-time import of your names and associated individual/family data from a CSV/Spreadsheet.
Learn more ›
To add a name or family, click on the "Add Name" button on the People Screen. The Add Name window has a section for the individual's information, as well as a section at the bottom for shared family information (the family section is only visible when you select the option to Create a New Family). The first and last name fields are required for each individual. All other fields are optional. You can add additional members of the family at the same time by selecting "Add Another Family Member".
When adding a new name (or several names from the same family), the program will automatically create a new Family. Alternatively, you can choose to "Assign to an Existing Family" if you are adding an individual to a Family that has previously been added to your database.
The "Family Name" will be created automatically using the name of the first individual that you enter from each family. For this reason, we recommend that you enter the head of the household first, rather than a child's name. You can always edit the family name from the People Screen.
You can enter additional information for the individual and family now from the Add Name window, by selecting the ( ) to the right of the Member Status selection field. This can also be done later by editing a person's information on the People Screen. An Administrator user can configure which fields appear on the Add Name window by going to:
Settings Admin Settings Add Name Settings.
Editing a name/information
Once a name has been entered into the database, you can add additional information or edit existing information by selecting the "Edit" button on the People Screen. From the Edit view, you can also click on any clickable underlined field name, and create or edit the options for that selection box. In Edit mode, you can edit or change the family name, change the family assignment, or edit any of the fields for this individual and family. Any changes you make are saved instantly.
Changing family assignments
There are some situations in which Family Assignments need to be changed. Examples include a new marriage, adoption, or divorce. Learn how to change family assignments ›
Actions Button
The "Actions" button in the People screen allows you to bulk edit or change information for the names that are "checked" on the People Screen (notice the checkbox to the left of each individual's name). You can manually check the names you would like to work with, or you can select a Smart List of names or select "check all names" from the actions button to select all. Learn how to Bulk Edit ›
You can also generate reports or send messages using just the checked names on the People Screen.
Manage your People like a Pro
Watch our video on Bulk Edits to learn how to quickly make changes to the people in your account.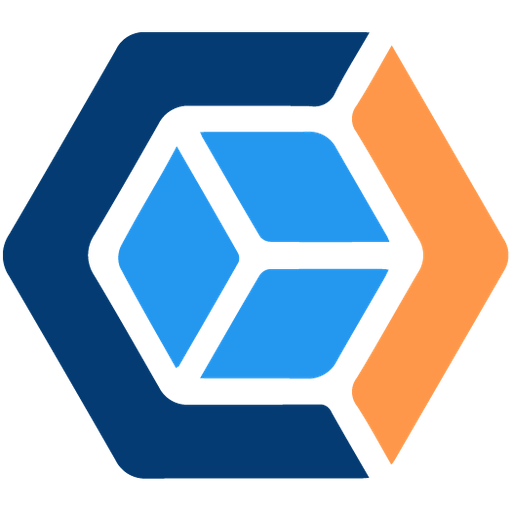 Deleting a name
Under normal circumstances, it is not advisable to delete a person from your database. In addition to the individual's data being removed, their giving and attendance history will be disconnected from their profile (their contributions and attendance will be no longer be associated with a name in your database).
Instead of deleting a name from your database, you should consider changing the name to Inactive (Active=NO) on the People Screen, or you can archive the name (using the Bulk Edit option on the People Screen). When you archive a name, the name is removed from the People Screen, and is no longer accessible for new attendance events, for entering contributions, etc. However, the name and the data associated with that name remain in your database and can be restored from Admin Settings, and contribution statements can still be printed even while archived.
If you do choose to delete a person, highlight the name in the people list and choose "Delete Name" option from the bottom of the list of names on the People Screen. If the person you are attempting to delete has attendance, contribution, or other records associated with their name, those records will be deleted as well.
Names that have been archived do not count toward the total number of names allowed by your plan. Older plans do not include the archive feature.
Searching names in ChurchTrac
You can search a name, email address, or phone number in the Search box. Only the names that meet the criteria you've entered will be shown in the list. Make sure the "Everyone" Smart List is selected to search through all names in your database, and that you type at least three characters.
Tags
Tags are the foundation for organizing your people into groups, managing their needs, and tracking their attendance. A tag is like a label that you apply to a person, and you can create a tag for just about anything. Learn more ›
Smart Lists
When you want to view a set of names that meet certain criteria or set of criteria, you will want to use a Smart List. You can create multiple Smarts Lists and reuse these lists over and over to quickly display names that match your predefined criteria. Learn more ›
Reports & Labels
ChurchTrac provides a variety of predefined reports and labels. Click "Reports" on the People Screen toolbar to view the report options. Your People Screen reports will automatically include the names from the selected Smart List, or alternatively, the names that are checked on the People Screen (you can choose which one before creating your reports).
Some reports can also be generated as a CSV to be opened in Excel or Numbers. If a CSV report is available, then the "Download CSV" button will appear.
Reports and Labels are generated in PDF format, which makes it easy to view, save, print and email. If you use a third-party PDF plug-in in your browser, reports might not generate as expected.